Shopping
Most expensive brands of high-end Luxury jeans
By
|
Jeans is one of the most versatile attires for both men and women.  There is definitely a pair of jeans available for each and every individual irrespective of age and size of their body. You can get a pair of jeans right from Rs. 1000 onwards to thousands of dollars. If we precisely talk about designer jeans, then there are several high-end designer labels which are absolutely drool worthy. But, buying designer jeans is not everybody's cup of tea, since it is quite a pricey affair. If you are a designer jeans lover and are planning to splash some money in a classy pair of jeans, you have landed at the right place. Below we have listed down some of the famous brands of designer jeans that are definitely worth investing.
Check out for Concealed carry holster online at aliengearholsters.com.
Gucci
A standard pair of Gucci jeans will cost you about $600, and recently Gucci's "Genius Jeans" are cited to be world's most costly pair of denims by the Guinness World records. The brand came into existence in the year 1998, and today the brand is known worldwide by all fashion lovers.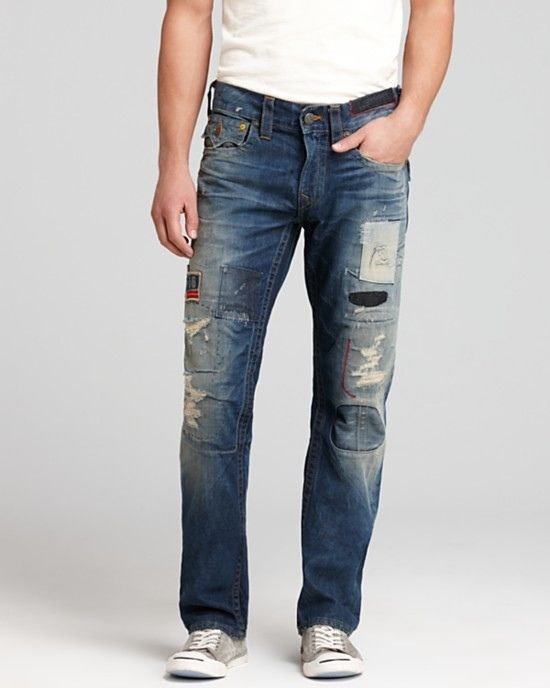 Dolce & Gabbana
The brand is worldwide famous for its distressed faded fabric denims. It is absolutely synonymous with luxury, and is pretty obvious why.
Armani jeans
Giorgio Armani is an Italian fashion house founded by Giorgio Armani himself and is worldwide famous for its unique and classy designs of denims. The brands markets products under several labels, from most expensive to most accessible.
Guess
It is an American clothing brand that deals in fashion accessories and apparels. It is one of the most famous brands when it comes to high end designer denims and is preferred my many A-list celebrities.
Escada
The brand was founded in the year 1978, and is famous for the fact that it allows its customers to add on their personal detailing to their denims, thereby offering personalized jeans.
Diesel
A pair of Diesel denims can cost you a whooping price of $15,600, but it is totally worth it. The brand is famous for manufacturing stunning luxury wears and is one of the most loved brands when it comes to high end luxury jeans.
Balmain
Balmain is a high-end  fashion house which was founded by Pierre Balmain in France, and is known worldwide for its sleek designers and the price range it offers. The denims offered by the brand are a bit pricey affair, but denim lovers readily splash money on them because of their fine fir and detailing. Many celebs like Fergie, Gigi Hadid etc are often seen flaunting their Balmain jeans on various occasions.
These days, you could easily grab all of your favorite high-end designer wear online through various online luxury stores. These stores stock wide range of men and women designer apparels as well as accessories. The range available with them is absolutely amazing and is worth giving it a try. Some of the famous online luxury shopping stores for your high end fashion accessories and apparels shopping are Tata CLiQ Luxury, Darvey's, Elitify etc to name just a few.